I'm not sure I trust my new bank. It seems just a little too "Ma and Pa", technologically.
This screen shot pretty much sums it up for me. The top panel has some really unclear instructions, and the bottom panel is what's displayed when you – inevitably – don't get it right…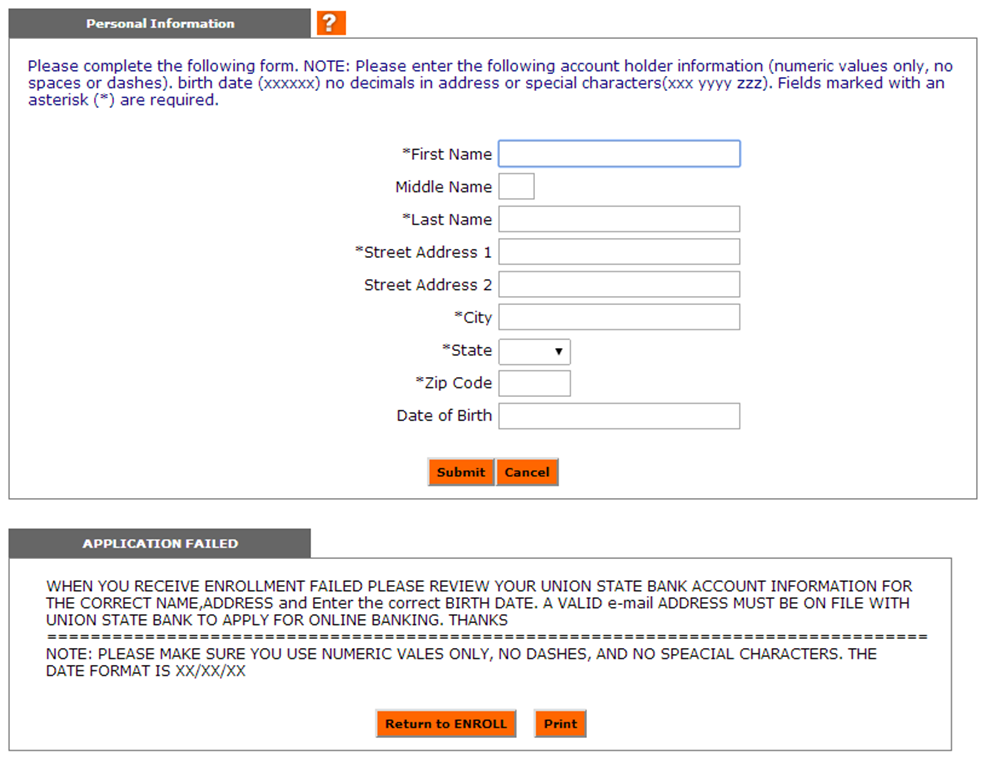 Where to begin? First off, the Instructions paragraph borders on gibberish. How do I enter my name using numeric values only? What if my name is hyphenated? Are x, y and z examples of the special characters I'm not supposed to use?
And what about that birth date format of xxxxxx? Do they mean MMDDYY? Or YYMMDD? Well, it's not required, so skip it.
Except apparently it is required, as evidenced by the Application Failed screen that appeared when I didn't enter my birth date. And look, according to the Fail screen, that date format should include slashes (special characters?) after all!
And what's up with the MIXED Case Formatting?
I had paper instructions, too. They were also … misleading. I consider myself reasonably capable, but it took seven (!!) tries to jump through the right links and enter the correct information to get the account set up.
This is an excellent example of really bad alpha-quality code.
And they're closed on Saturdays, to boot.